REGISTRATION OPEN!
All events currently available qualify for 1.5 Face to Face Credits
Thursday, Sept 12 – On the Executive Track, Leading People who are More Experienced than You @ Fuel and Fuddle (Oakland) 4-7:30pm
Join ACHE of Western PA for this great combined panel event focusing on entering the executive track and leading those who may have more experience than you do. While this event is geared towards our Early Careerist population we encourage seasoned executives and mid managers to attend as well as you never know what new information you may learn or what you can contribute to the discussion. This event is limited to 30 attendees so don't wait long to snag your ticket today. Food and drink will be provided to attendees. This event qualifies for 1.5 Face to Face Credits.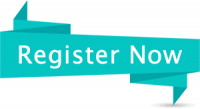 AGENDA:
4:00-4:30pm Registration and Networking
4:30-5:30pm Early Careerist Network Panel
5:30-7:00pm Programming Education Panel
7:00-7:30pm Networking and Closing
Moderator: Keith Lorenz, VP of Operations at UPMC Passavant

Panelists:
Brook Ward, President and CEO of Washington Health System
Norman Mitry, President and CEO of Heritage Valley Health System
Friday, Sept 20 – Technology Innovation Changing the Face of Healthcare Delivery @ Erie Club (Erie, PA) 7:15-9:ooam

With the implementation of the Patient Protection and Affordable Care Act, there is a necessity to take stock of where the medical community stands on change and innovation, specifically regarding the use of technology. The
demand for higher quality healthcare at a lower cost creates an imminent need for change and innovation in healthcare delivery. Healthcare has already seen innovations in the tools used to deliver care, including pharmacy products, medical devices, information technology, and biotechnology products. This innovation has changed and continues to change the way healthcare is delivered. This panel will discuss how health systems are using innovation in technology to improve the value of the healthcare they deliver. Examples may include using technology to improve connectivity, patient flow, provider efficiency, and/or quality measurement.
Moderator: Dorene Sommers, BSN, MBA – Associate Director, Patient Care Services/Chief Nurse Executive at Erie VA Medical Center
Panelists:
Lisa McChesney, MSN – CIO for UPMC Northern Pod
Gregory Kuntz, MPH, FACHE – Managing Director for American Intercontinental Healthcare Group
Friday, Sept 27 – The Value of Developing and Implementing Alternative Care Models @ Healthcare Council of Western PA (Warrendale, PA) 1:15-2:45pm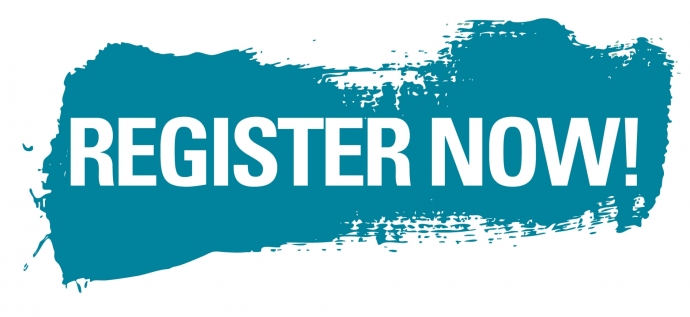 Developing new delivery models that embrace alternative payment models goes beyond simply supplying patients with information at time of checkout or discharge. It includes a commitment to patient-centered care, providing clear and useful information to patients, helping patients establish goals and plans to live a healthier life, creating a team of clinicians and administrative staff with clearly understood roles and responsibilities, and using office systems to support followup and tracking of patients. Managing programs aimed at chronic illness and changing behavior are challenging and take time for everyone involved— providers, patients, and caregivers. Yet, it is often patients themselves who are called on to manage the broad range of factors that contribute to their health. Common sense suggests—and health care experts agree—that people with chronic care needs should receive support to help them manage their health as effectively as possible. Helping patients to make good choices and maintain healthy behaviors requires a collaborative relationship between health system leaders, community-based programs, clinical teams and patients. Learning how to incorporate these new models into a health system or practice can support patients in building the skills and confidence they need to lead healthier lives.
Moderator: Ross Swanson, COO & EVP Sales, Corazon Inc.
Panelists:
Lorraine Buck, RN, MSN, MBA – Vice President, Corazon Inc.
Robert Ferguson, MPH – Director of Government Grants and Policy, The Jewish Healthcare Foundation
Additional Events on 9/27 – with your registration for this event, you will have the option to also sign up for Healthcare Council of Western PA's Fall Conference
8:30-12:00 pm – HCWP Fall Conference
12:00-1:00 pm – Lunch
Thursday, Oct 17 – Simulations in Healthcare @ Gannon University (Erie, PA) 7:15-9am
Medical Simulation Centers are fundamentally altering the education of healthcare professionals, while holding great promise to improve patient care and safety, clinical outcomes, operational efficiencies and mitigate risk – without touching a single patient. Through a lively, interactive panel discussion, participants will view designs of advanced state-of-the-art simulation centers and experience the benefits of simulation-based education. Participants will be encouraged to discuss their institution's challenges and obtain panel feedback.

Moderator: George Couch – Chair of Healthcare Management programs and a faculty member – Gannon University's Dahlkemper School of Business.
Panelists:
Ikechukwu Ohu – Assistant Professor of Industrial Engineering – Gannon University
Davide Piovesan – Associate Professor in the Mechanical Engineering, Director of the Biomedical Engineering Program – Gannon University
Rick Stachel, DSc – Assistant Professor of Healthcare Administration and Business – Gannon University
---
SAVE THE DATE!
Wednesday, October 30th, 10am-3pm @ Healthcare Council of Western PA – Diversity Program and Boot-camp featuring Dr. James Taylor Chief Diversity, Inclusion and Talent Management Officer at UPMC as the keynote speaker. This event will also include breakout sessions, lunch, networking and a panel that dives deeper into the topic of implicit bias.
Thursday, December 5th – Annual Event and Chapter Celebration at Phipps Conservatory featuring Heather Rohan, FACHE, Chairman of ACHE as the keynote speaker.
---
Welcome to the 2019 Board of Directors
Executive Committee Caitlin Gaudi – President Alexandra Lackos – Vice President Treasurer – Kelly Blake Secretary – Samantha Yeung (Marketing and Membership Chair) Immediate Past President – Natalie Bulger, FACHE (Advancement Chair, Nominating Chair) Directors at Large Carrie Ennis, FACHE – Sponsorship Chair Kim Fierst – Programming Chair Dr. Denise Johnson, FACHE – Diversity Chair Evan Finklestein – Early Careerist Chair Michael Bush, FACHE AJ Harper Kevin Broom Dorene Sommers Michael Post, FACHE Stephanie Dorwart Kelsey Hooker – Student RepresentativeJean Tauber – Regent
---
Event Recaps
2018 Annual Event
---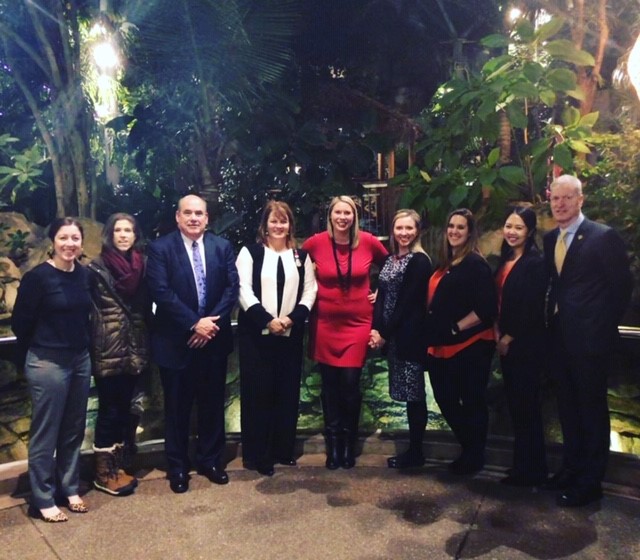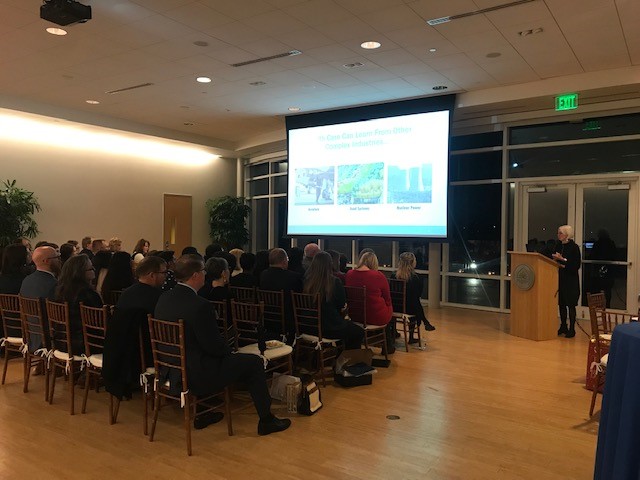 2018 PAHS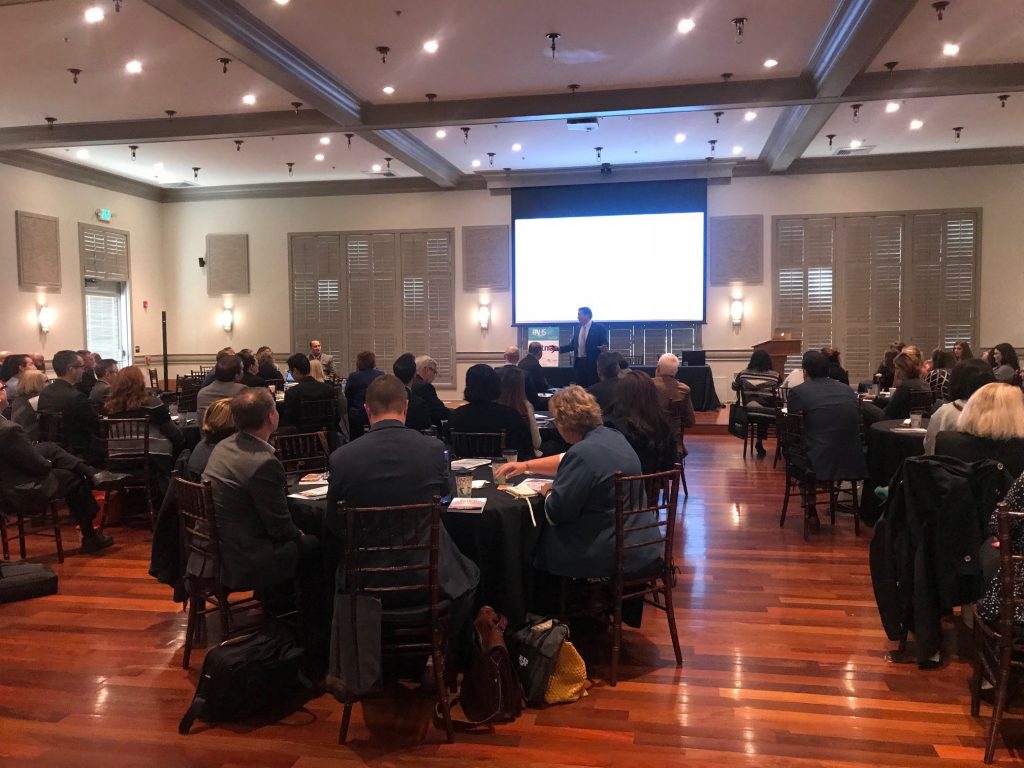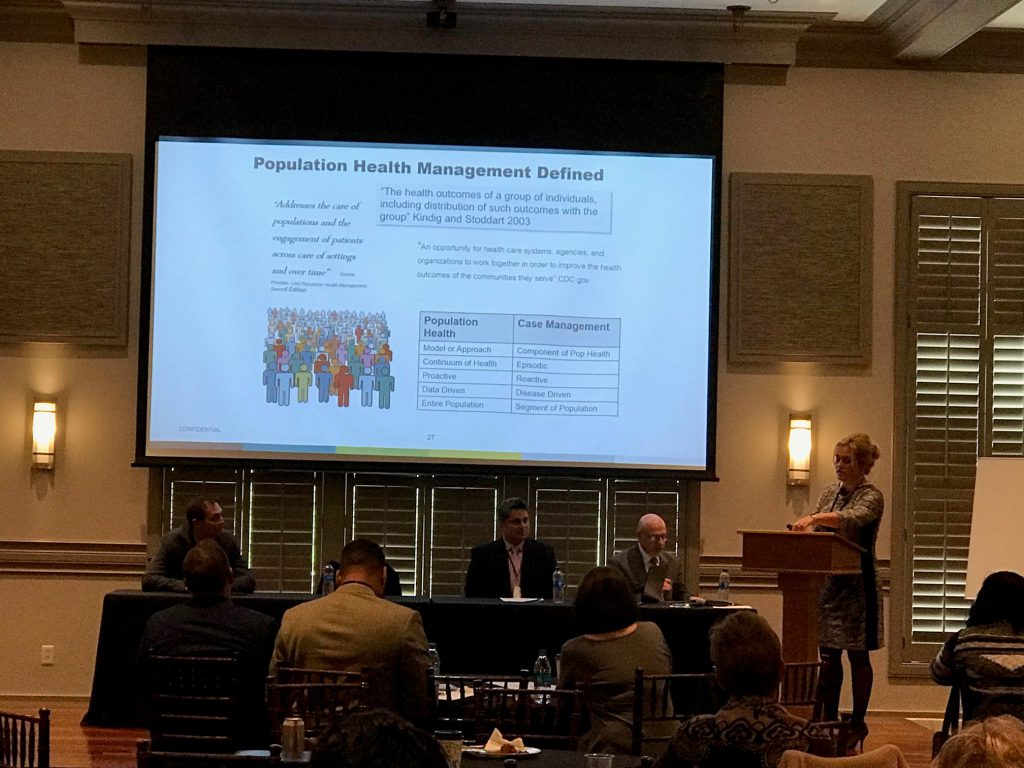 Annual Summer Networking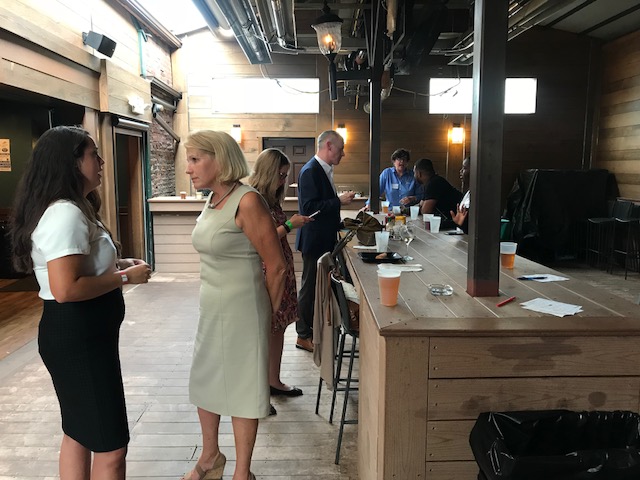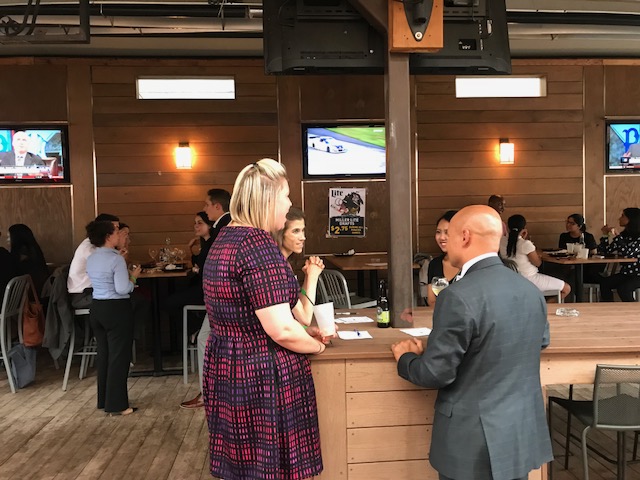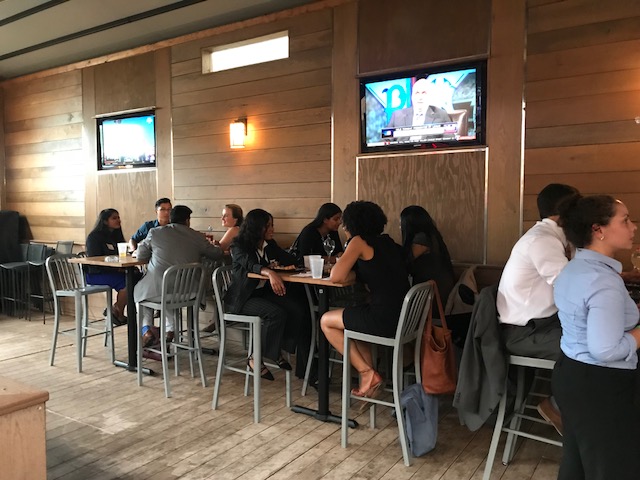 Next Generation in Leadership Seminar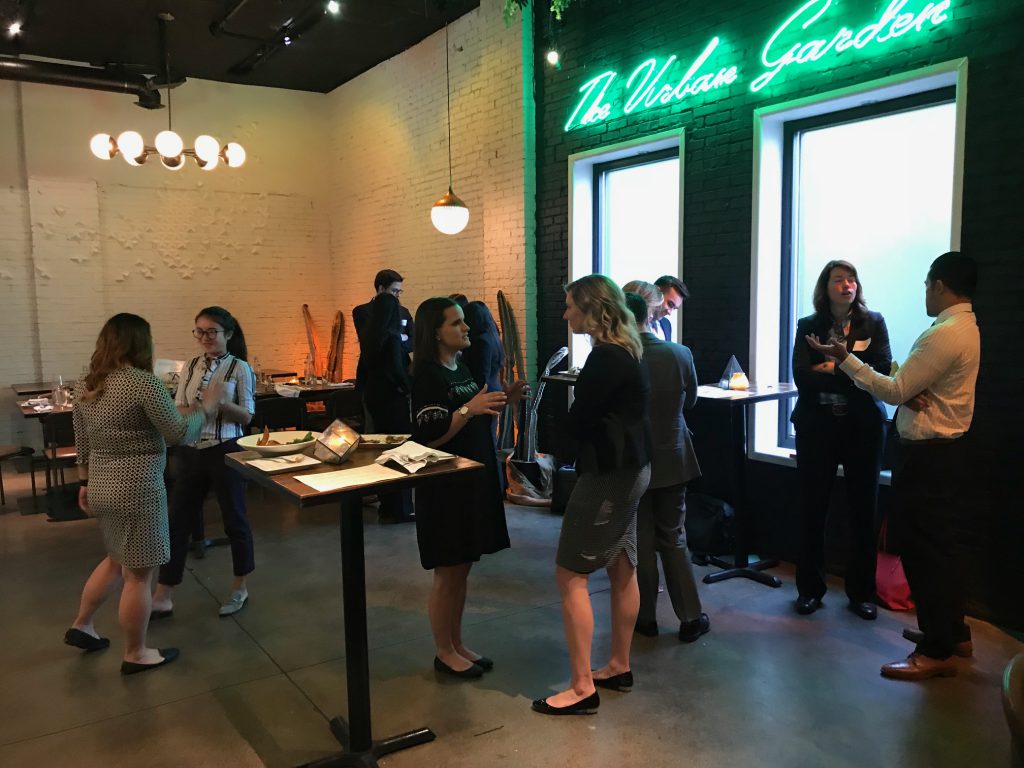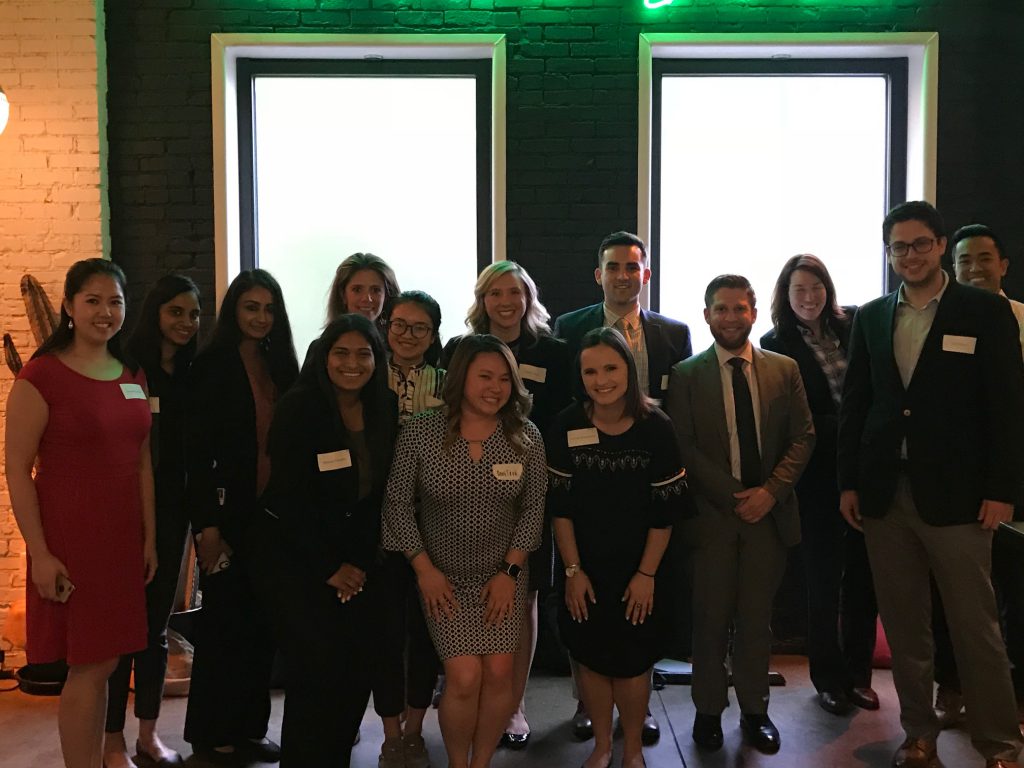 ---
Thank you to our 2019 Annual Sponsors