Sponsorships Now Available!
Click to view sponsorship options
ACHE-WP Sponsorship Program Packet_2018
---
Registration now open!
Dinner with the ceo – Monday – August 20th @ City Works (Pittsburgh, PA) 5:30-8PM click here to register
This year's CEO guest will be Chad Townsend, CEO and Owner of Millie's Ice Cream, a Pittsburgh based company that offers wholesale, corporate gifts, events and catering and sells ice cream out of brick and mortar shops in Downtown Pittsburgh and Shadyside. You won't want to miss out as we hear from Chad about how he decided to move from executive chef to business owner and how he rolled with the punches when obstacles arose over the initial years of development of his business. A buffet and drinks will be provided to attendees. Attendance is limited to 20 so don't wait to get your ticket. Cost $25
Developing Mentoring and coaching skills Monday – Sept 10 @ Duquesne university 5-7:30pm
Join the Western PA Chapter of ACHE on September 10th Duquesne's Campus – Rangos School of Health Sciences, Room 323 to learn more about the benefits of mentoring and coaching skills!
Data has shown that mentoring programs are an effective way to offer guidance and support for healthcare executives who are entering the field or who are seeking career advancement. A mentoring relationship provides a safe environment in which those with less experience may learn from experienced executives. This panel will present a framework for the development of a mentoring program. The program will begin with a brief presentation by the moderator, followed by remarks from each of the panelists. The program will conclude with a 30-minute question-and-answer period.
---
The 5th Annual PAHS is now open for registration – to check out the Agenda and register at the Early Bird Member Rate of $110 please click here.
---
member spotlight
Sameer Kokan
Consulting Manager
ProspHire, LLC
Why did you join ACHE?
I joined ACHE as a student pursuing my MHA in order gain a better understanding of what I could expect in the professional world. I wanted to be part of an organization that focused on healthcare management excellence, and would help get me on the right path to helping contribute to wellness in my community and beyond. ACHE was, and continues to be, the perfect fit.
---
Early Careerist spotlight – SHANE RECKER
1. Current Position/Company – I work at Corazon, Inc. as a Business Analyst
2. School/Degree – I have a B.S. in Nuclear Medicine Technology and an MBA from Indiana University of Pennsylvania
3. Why did you decide to join ACHE? – I was working as a nuclear medicine technologist at Shadyside Hospital and a colleague there told me about ACHE. When he told me about an ACHE event where he was casually talking to the COO of a major hospital, I decided to join ACHE and check it out.
4. Describe an ACHE event you have attended. What did you enjoy the most about it? – The first event that I attended was the Dinner with a CEO with Morgan O'Brien of People's Natural Gas. He spoke about leadership, obstacles he's faced, and how CEO's from all different industries in Pittsburgh come together regularly to find innovative ways to make it a desirable place to live and work. I think that says a lot about our region, and even speaks to why groups like ACHE are successful here. You see that mentality shared by a lot of people here regardless of the industry that they work in.
5. How has ACHE applied to your current job/role? – Well, I am in my current role because I met the executive VP of Corazon at the ACHE Annual Event at PNC Park, so that's a good start! In my current role, I am responsible for presenting the work that I did to the client after doing the analytics. It can be intimidating to speak to hospital leaders, but at ACHE you have the opportunity to speak to hospital leaders and get the necessary practice.
6. What is your greatest professional accomplishment? – I recently helped on a project with a southern hospital, whose trying to get state approval to perform Percutaneous Coronary Interventions (heart stents) at their facility. The cards were stacked against them because they are located in a very rural and remote area, and in order to get approval, they must provide proof that they will treat a certain number of patients with this procedure. As the analyst, I was able to help pull together all of the data and show projections that the hospital would in fact perform enough PCI's to be a quality program. Earlier this month, the state approved the program!
7. What is your favorite thing to do in Pittsburgh? – Enjoy a few cold beers on my back porch with my fiancée and my dog. To be clear, the dog isn't drinking the beers.
---
Event REcaps
What a great turn out for our Annual Summer Networking Event!
Thank you to everyone who joined us for our Education on Gamification in Pittsburgh on May 8th and to our Next Generation in Leadership Seminar on May 16.
---
president's message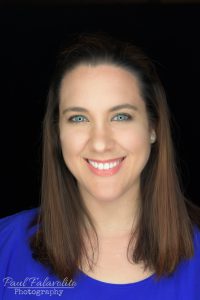 Welcome!
My name is Natalie Bulger and I am honored to serve as the President of the Western Pennsylvania chapter of ACHE in 2018.
Our Chapter of ACHE is fortunate to be located in the Western Pennsylvania region. With over 400 members from more than 150 different organizations spanning from Lake Erie to the boarders of West Virginia and Ohio and to the Johnstown area east, the opportunity for healthcare leaders to come together to network, learn and advance their careers is really limitless. ACHE of Western PA offers a wide array of education and networking events to its members including joint education with other professional organizations such as the Women's Leaders Conference (with HFMA) and the Western PA Healthcare Summit (with HFMA, AAHAM, WPHIMA and HIMSS). Our goal is to meet the needs of all of our members whether you are a student or senior executive, current Fellow or early careerist. You should receive newsletters from the chapter every 2-3 weeks and a quarterly newsletter of update from ACHE national.
There is an event almost every month so keep your eyes peeled and we hope you will join us at one. Your engagement and interactions are what make this chapter such a success. In 2018 we earned the Chapter Merit Award for meeting one of the excellence standards set by ACHE – take pride in that. We hope you will join us on our social media accounts which I will list at the end of this message.
The 2018 Board of Directors & Board Committees, made up of your peers from various organizations across the healthcare continuum, are dedicated to giving our members the best possible experience. If at any point you have suggestions for our chapter, please do not hesitate to reach out to myself or one of our Board members. I cannot wait to see where 2018 takes us – so please, come along for the ride!
Natalie Bulger, CHC, FACHE
President, ACHE of Western Pennsylvania
natalie.c.bulger@gmail.com
Facebook: https://www.facebook.com/ACHEWPA/
Twitter: @ACHE_WPA
LinkedIn: https://www.linkedin.com/company/ache-of-western-pa/
Email: info@westpa.achechapter.org
---
---
Looking for some legislative and regulatory updates – we have a member who's providing some updates for us! – click here
---
thank you to our annual sponsors
Platinum
Gold