Registration now open!
Next Generation in Leadership Seminar: Tackling Interviewing Anxiety – Wednesday, september 19 @ Steel Cactus South Side 5:00-7:00pm
It's natural to feel nervous at an interview. The best way to alleviate your anxiety and come across as confident and knowledgeable is to prepare ahead of time and practice, practice, practice!
Join us on September 19th to learn skills about how to approach your next interview whether it be for a residency, fellowship, or job after college. Increase your confidence as you learn how to influence the first impression you make while showcasing your best self. Light Refreshments will be offered.
Topics covered will include basic interview skills, sample interview questions, and interview Do's and Dont's.
---
Northern Region – Developing Mentoring and coaching skills – thursday – Sept 20 @ Slippery Rock University 5:00-7:00pm
We think this is such an important topic we're hosting a second panel at Slippery Rock University (Alumna Center) on Thursday, September 20th. Data has shown that mentoring programs are an effective way to offer guidance and support for healthcare executives who are entering the field or who are seeking career advancement. A mentoring relationship provides a safe environment in which those with less experience may learn from experienced executives. This panel will present a framework for the development of a mentoring program.
Agenda:
5:00-5:30 pm – Registration & Networking
5:30-7:00 pm – Panel
Panelists:
David Jordan – Professor, Slippery Rock University
Jana Panther Thomas – Director of Marketing/PR and Foundation, Butler Health System
Rob Jackson – CEO, Grove City Medical Center
---
Integrating Acute to Post Acute Care Settings: Where Do We Go From Here? – friday, september 28th @ Pittsburgh Marriott North 1:00-3:30pm
Management of populations of patients through integrated post acute care models can not be done by a simple referral. As our populations change, so must the delivery of healthcare services along the care continuum. Acute Care Hospitals are faced with ever more regulatory requirements and expanding financial penalties all in an effort to elevate the Standard of Care across the healthcare system on a national scale. These regulatory
requirements and the corresponding financial penalties are not new phenomena. Most hospitals aggressively develop performance improvement plans that center on the resolution of these deficits for minimization of potential financial exposure.
Agenda:
12:00-1:00 pm – HCWP Lunch (ACHE attendees invited – please indicate during registration)
1:00-1:30 pm – Registration / Networking
1:30-3:00 pm – Panel
3:00 – 3:30 pm – Closing Remarks / Networking
Moderator: Nick Vizzoca – President & CEO, Vincentian Collaborative Systems
Panelists:
Patrick Tuer, Regional Vice President, Select Specialty Hospital
Bobbi Jo Haden – Vice President Retirement Services, Presbyterian SeniorCare Network
Rodney Rutkowski – Director Health Management, UPMC St. Margaret
---
The Western Pennsylvania Healthcare Summit, or PAHS, is a one day summit sponsored by Pittsburgh's leading healthcare business education organizations including the Allegheny County Medical Society, Three Rivers Chapter – American Association of Healthcare Administrative Management (AAHAM), American College of Healthcare Executives (ACHE), Healthcare Financial Management Association (HFMA), Healthcare Information Management Systems Society (HIMSS), and Western Pennsylvania Healthcare Information Management Association (WPHIMA)
The 2018 Western Pennsylvania Healthcare Summit, or PAHS, will feature a series of industry-leading keynote speakers as well as two separate educational tracks focusing on the cutting edge advancements which are shaping the future of the healthcare industry. The first educational track will focus on advancements within healthcare administration and financial management strategies. The second educational track will review upcoming advancements in the healthcare information technology and provide an in-depth look into how each advancement is being piloted within the industry currently.


---
---
member spotlight
Sameer Kokan
Consulting Manager
ProspHire, LLC
Why did you join ACHE?
I joined ACHE as a student pursuing my MHA in order gain a better understanding of what I could expect in the professional world. I wanted to be part of an organization that focused on healthcare management excellence, and would help get me on the right path to helping contribute to wellness in my community and beyond. ACHE was, and continues to be, the perfect fit.
---
Early Careerist spotlight – Abigail Monyei
Check out our member spotlight for September – Abigail Monyei!
1. What is your position?- I'm an Administrative Resident at Presbyterian SeniorCare Network
2. College/Degree – I am a second-year graduate student at the University of Pittsburgh, pursing a Master of Health Administration. I received my undergraduate degree from The Pennsylvania State University in Health Policy and Administration.
3. Why did you join ACHE? – I decided to join ACHE because it allows me to connect with leaders in the healthcare management industry and connect with potential mentors. I want to take advantage of the networking and career opportunities ACHE provides.
4. Describe an event you have attended. What did you enjoy about it? – I attended ACHE's Summer Networking Event on July 24, 2018 at Mario's East Side Saloon. It was a great opportunity to mingle with a variety of colleagues, mingle with other graduate students and hear about their residency experience, and learn about what the chapter has in store for the fall months ahead
5. What are your goals after graduation – After graduation, I would like to work in a management position of a healthcare organization focusing on quality improvement and operations. I would also like to obtain my nursing home administrator license.
6. What is your favorite thing to do in Pittsburgh – My favorite thing to do in Pittsburgh is attend sporting events with my friends and colleagues.
---
Event REcaps
What a great turn out for our Annual Summer Networking Event!
Thank you to everyone who joined us for our Education on Gamification in Pittsburgh on May 8th and to our Next Generation in Leadership Seminar on May 16.
---
president's message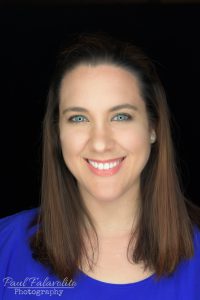 Welcome!
My name is Natalie Bulger and I am honored to serve as the President of the Western Pennsylvania chapter of ACHE in 2018.
Our Chapter of ACHE is fortunate to be located in the Western Pennsylvania region. With over 400 members from more than 150 different organizations spanning from Lake Erie to the boarders of West Virginia and Ohio and to the Johnstown area east, the opportunity for healthcare leaders to come together to network, learn and advance their careers is really limitless. ACHE of Western PA offers a wide array of education and networking events to its members including joint education with other professional organizations such as the Women's Leaders Conference (with HFMA) and the Western PA Healthcare Summit (with HFMA, AAHAM, WPHIMA and HIMSS). Our goal is to meet the needs of all of our members whether you are a student or senior executive, current Fellow or early careerist. You should receive newsletters from the chapter every 2-3 weeks and a quarterly newsletter of update from ACHE national.
There is an event almost every month so keep your eyes peeled and we hope you will join us at one. Your engagement and interactions are what make this chapter such a success. In 2018 we earned the Chapter Merit Award for meeting one of the excellence standards set by ACHE – take pride in that. We hope you will join us on our social media accounts which I will list at the end of this message.
The 2018 Board of Directors & Board Committees, made up of your peers from various organizations across the healthcare continuum, are dedicated to giving our members the best possible experience. If at any point you have suggestions for our chapter, please do not hesitate to reach out to myself or one of our Board members. I cannot wait to see where 2018 takes us – so please, come along for the ride!
Natalie Bulger, CHC, FACHE
President, ACHE of Western Pennsylvania
natalie.c.bulger@gmail.com
Facebook: https://www.facebook.com/ACHEWPA/
Twitter: @ACHE_WPA
LinkedIn: https://www.linkedin.com/company/ache-of-western-pa/
Email: info@westpa.achechapter.org
---
---
Looking for some legislative and regulatory updates – we have a member who's providing some updates for us! – click here
---
thank you to our annual sponsors
Platinum
Gold