Sponsorships Now Available!
Click to view sponsorship options
ACHE-WP Sponsorship Program Packet_2018
---
Summer Networking – Registration Open
Join us Tuesday, July 24th at Mario's in Shadyside for our annual Summer Networking Event – members and non-members are welcome to join us for FREE! Refreshments will be provided – there might even be some exciting networking games available. There's no reason you can't be there! Click here for more information.
Stay tuned – dinner with the ceo coming in august!
This year's CEO guest will be Chad Townsend, CEO and Owner of Millie's Ice Cream, a Pittsburgh based company that offers wholesale, corporate gifts, events and catering and sells ice cream out of brick and mortar shops in Downtown Pittsburgh and Shadyside. You won't want to miss out as we hear from Chad about how he decided to move from executive chef to business owner and how he rolled with the punches when obstacles arose over the initial years of development.
---
member spotlight
Sameer Kokan
Consulting Manager
ProspHire, LLC
Why did you join ACHE?
I joined ACHE as a student pursuing my MHA in order gain a better understanding of what I could expect in the professional world. I wanted to be part of an organization that focused on healthcare management excellence, and would help get me on the right path to helping contribute to wellness in my community and beyond. ACHE was, and continues to be, the perfect fit.
Early Careerist spotlight – kyle walinski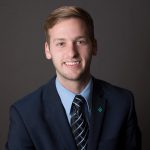 1. Current Position/Company – Project Manager in Care Management at Allegheny Health Network
2. School/Degree – B.S. in Health Care Management and Minor in Spanish from Appalachian State University in Boone, North Carolina
3. Why did you decide to join ACHE? How did you hear about ACHE? – I was a part of ACHE during my time in college. Upon arrival in Pittsburgh, Laura Griffin, the Director of Network Nursing Operations at AHN, invited me to my first Early Careerist event at ACHE of Western PA. Laura spoke extremely highly of the leadership team, members and guest lecturers who dedicate their time to the organization
4. How has ACHE applied to your current job/role? – ACHE, at its core, is dedicated to developing excellence across the continuum with a focus on education and research. For me, the more that I can learn from the leaders who I interact with, the larger the impact that I will be able to make at AHN and the patients we care for on a daily basis
5. What is your greatest professional accomplishment? – The work that I have been most proud of has been the relationships that I've developed across Allegheny Health Network that have put me into my current position as Project Manager for many Care Management specific projects, and several larger system-wide initiatives, specifically Length of Stay, Readmissions and Nursing Recruitment. Each of these programs has and will have an impact on my organization and helps drive my excitement to come to work each and every day.
6. What is your favorite thing to do in Pittsburgh? – Running through the plentiful number of parks and trails, attending as many concerts and food festivals as I can, finding my way down to Hidden Valley to ski during the winter, and most importantly, spending time with the new people who have become wonderful friends in a short amount of time.
---
Event REcaps
Thank you to everyone who joined us for our Education on Gamification in Pittsburgh on May 8th and to our Next Generation in Leadership Seminar on May 16.
---
president's message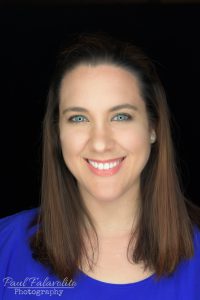 Welcome!
My name is Natalie Bulger and I am honored to serve as the President of the Western Pennsylvania chapter of ACHE in 2018.
Our Chapter of ACHE is fortunate to be located in the Western Pennsylvania region. With over 400 members from more than 150 different organizations spanning from Lake Erie to the boarders of West Virginia and Ohio and to the Johnstown area east, the opportunity for healthcare leaders to come together to network, learn and advance their careers is really limitless. ACHE of Western PA offers a wide array of education and networking events to its members including joint education with other professional organizations such as the Women's Leaders Conference (with HFMA) and the Western PA Healthcare Summit (with HFMA, AAHAM, WPHIMA and HIMSS). Our goal is to meet the needs of all of our members whether you are a student or senior executive, current Fellow or early careerist. You should receive newsletters from the chapter every 2-3 weeks and a quarterly newsletter of update from ACHE national.
There is an event almost every month so keep your eyes peeled and we hope you will join us at one. Your engagement and interactions are what make this chapter such a success. In 2018 we earned the Chapter Merit Award for meeting one of the excellence standards set by ACHE – take pride in that. We hope you will join us on our social media accounts which I will list at the end of this message.
The 2018 Board of Directors & Board Committees, made up of your peers from various organizations across the healthcare continuum, are dedicated to giving our members the best possible experience. If at any point you have suggestions for our chapter, please do not hesitate to reach out to myself or one of our Board members. I cannot wait to see where 2018 takes us – so please, come along for the ride!
Natalie Bulger, CHC, FACHE
President, ACHE of Western Pennsylvania
natalie.c.bulger@gmail.com
Facebook: https://www.facebook.com/ACHEWPA/
Twitter: @ACHE_WPA
LinkedIn: https://www.linkedin.com/company/ache-of-western-pa/
Email: info@westpa.achechapter.org
---
---
Looking for some legislative and regulatory updates – we have a member who's providing some updates for us! – click here
---
thank you to our annual sponsors
Platinum
Gold