Registration now open!
Annual Event and Chapter Celebration, 5:30-8:30pm @ Phipps Conservatory and Botanical Gardens – Keynote Speaker Dr. Karen Feinstein – https://www.eventbrite.com/e/2018-ache-of-western-pa-annual-event-and-chapter-celebration-tickets-51714553622
December 14th, 7:15-9am @ Saint Vincent Hospital (Erie) – Developing an Environment of Civility and Respect In Healthcare Organizations: Resources to Empower Healthcare Leaders to Identify, Intervene, and Prevent Workplace Bullying, Incivility and Disrespect 1.5 Face to Face Credits – https://www.eventbrite.com/e/developing-an-environment-of-civility-and-respect-in-healthcare-organizations-tickets-51807194714
---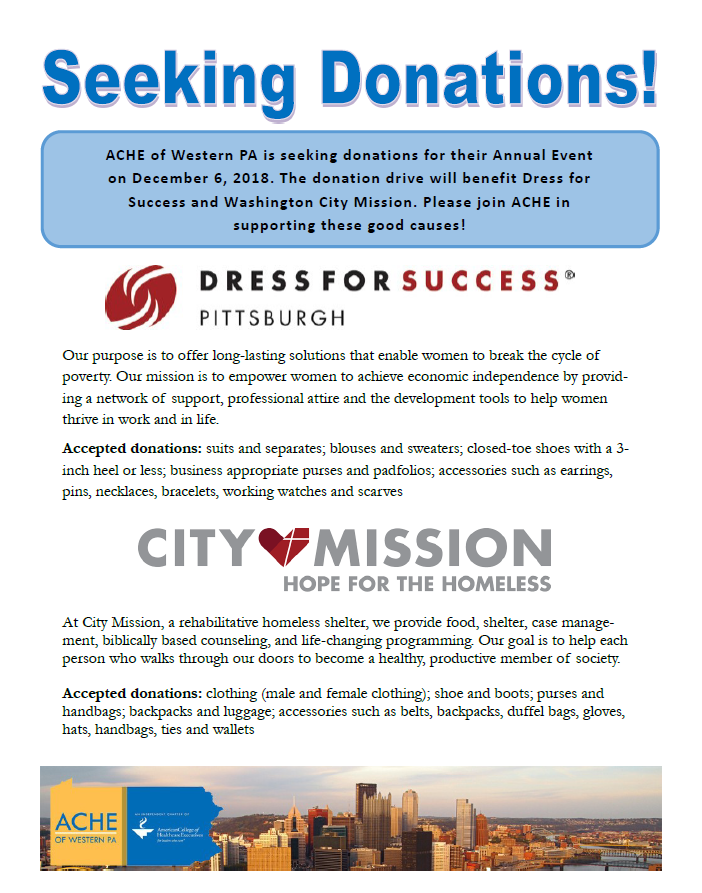 ---
member spotlight
Sameer Kokan
Consulting Manager
ProspHire, LLC
Why did you join ACHE?
I joined ACHE as a student pursuing my MHA in order gain a better understanding of what I could expect in the professional world. I wanted to be part of an organization that focused on healthcare management excellence, and would help get me on the right path to helping contribute to wellness in my community and beyond. ACHE was, and continues to be, the perfect fit.
---
Faculty member spotlight – holly hampe
Check out our Member Spotlight for October, Holly Hampe!
1. Current position and company – Director and Assistant Professor of the Health Services Administration Program at Robert Morris University
2. Why did you join ACHE? – I joined ACHE for the great networking opportunities with other healthcare executives, as well as a wonderful organization for RMU health services administration students. ACHE has given me the opportunity to attend programs with my RMU students and help them make meaningful and essential connections in the healthcare industry
3. What is your favorite ACHE event? – The Congress on Healthcare Leadership would be my favorite. I have enjoyed all the networking opportunities and educational programs that are included at the Congress
4. How has working in Academia different from working in the corporate world? – At RMU, we are preparing the students to deal with the ever-changing healthcare environment as are healthcare executives. For me personally, I would not have been able to perform in the academic world without all my healthcare administration experience. I find it very rewarding to assist the next generation of healthcare executives to take on the challenges faced in 2018 and beyond.
5. What advice do you have for your students at RMU? – Students interested in healthcare but not at the bedside are encouraged to pursue a BS or MS in Health Services Administration. Once in the program, the students are encouraged to customize an internship that focuses on their interests. We also encourage students to become involved in outside organizations such as ACHE in order to develop great networking opportunities as well as an enhancement to their educational experience
6. What is your favorite thing to do in Pittsburgh? – My favorite place to visit is the Theater District to attend the RMU Speaker Series, Musical or Theater performances, Symphony or one of the great restaurants in the area!!! I also love to ride the beautiful bike trails in and around the city!
---
Event REcaps
What a great turn out for our Annual Summer Networking Event!
Thank you to everyone who joined us for our Education on Gamification in Pittsburgh on May 8th and to our Next Generation in Leadership Seminar on May 16.
---
president's message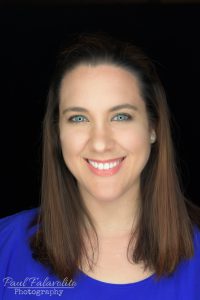 Welcome!
My name is Natalie Bulger and I am honored to serve as the President of the Western Pennsylvania chapter of ACHE in 2018.
Our Chapter of ACHE is fortunate to be located in the Western Pennsylvania region. With over 400 members from more than 150 different organizations spanning from Lake Erie to the boarders of West Virginia and Ohio and to the Johnstown area east, the opportunity for healthcare leaders to come together to network, learn and advance their careers is really limitless. ACHE of Western PA offers a wide array of education and networking events to its members including joint education with other professional organizations such as the Women's Leaders Conference (with HFMA) and the Western PA Healthcare Summit (with HFMA, AAHAM, WPHIMA and HIMSS). Our goal is to meet the needs of all of our members whether you are a student or senior executive, current Fellow or early careerist. You should receive newsletters from the chapter every 2-3 weeks and a quarterly newsletter of update from ACHE national.
There is an event almost every month so keep your eyes peeled and we hope you will join us at one. Your engagement and interactions are what make this chapter such a success. In 2018 we earned the Chapter Merit Award for meeting one of the excellence standards set by ACHE – take pride in that. We hope you will join us on our social media accounts which I will list at the end of this message.
The 2018 Board of Directors & Board Committees, made up of your peers from various organizations across the healthcare continuum, are dedicated to giving our members the best possible experience. If at any point you have suggestions for our chapter, please do not hesitate to reach out to myself or one of our Board members. I cannot wait to see where 2018 takes us – so please, come along for the ride!
Natalie Bulger, CHC, FACHE
President, ACHE of Western Pennsylvania
natalie.c.bulger@gmail.com
Facebook: https://www.facebook.com/ACHEWPA/
Twitter: @ACHE_WPA
LinkedIn: https://www.linkedin.com/company/ache-of-western-pa/
Email: natalie.c.bulger@gmail.com
---
---
Looking for some legislative and regulatory updates – we have a member who's providing some updates for us! – click here
---
thank you to our annual sponsors
Platinum
Gold